Venture capital investments are the lifeblood of many successful technology startups, and medical device companies are no different. In fact, medical device companies often require more early-stage capital due to the capital-intensive nature of manufacturing a device and the clinical and regulatory requirements. With the much-needed capital and expertise these VC firms offer, medical device startups are able to grow their business faster, develop their technology, and bring their product(s) on the market.
Medical Device Industry Growth
In the past 5 years, there was a 4.4% increase in the compounded annual growth rate (CAGR) of the global medical devices market, valued at $456.9B in 2020. In 2021, the medical device industry is expected to further increase to a CAGR of 6.1%, and is estimated to reach a valuation of $603.5B in the next two years.
The available medical devices in the current global market are becoming more and more complex as a result of technological advancements. Through these medical devices, patient outcomes have improved tremendously.
Medical Device Venture Capital
2020 was a blockbuster year for healthcare venture financing, with funding reaching a record level of $80B. According to a recent Pitchbook report, 19 out of 25 venture capital deals in Q3 2020 were healthcare-related.
These numbers are directly related to the onset of the pandemic, when hospitals became oversaturated, and the necessity for remote patient monitoring and digital healthcare soared. In 2020 alone, equity investments in digital healthcare reached a record-high of $26.6B.
Recent "mega-funding" rounds and IPOs of many healthcare startup darlings is sure to fuel continued interest in healthcare and digital health innovation.
9 Medical Device Startups that received Venture funding in 2021
ForSight Robotics is an Israel-based medical device startup that manufactures and designs surgical robotic platforms and uses data analytics to improve ophthalmic surgery. 
In March 2021, the company gained $10M in seed funding from Eclipse Ventures and Mithril Capital. 
ForSight Robotics was founded by Daniel Glozman, who has more than 20 years of experience in robotics for medical applications; Moshe Shoham, Ph.D., Professor Emeritus and former head of the robotics laboratory at the Technion Israel Institute of Technology; and Joseph Nathan, M.D., who has experience in healthcare commercialization at the same university. 
This medical device startup's goal is to improve the techniques in ophthalmic microsurgery and to make the procedure accessible for vision-impaired patients. They continue to collaborate with world-renowned ophthalmic surgeons to create better eye care solutions for patients around the world. The company also received a grant through Israel Innovation Authority's "Early Stage Incentive Program", and plans to use this funding to expand its team to include experts and impact-driven mechanical, software, and hardware engineers.
Oxular is a medical device startup from the United Kingdom, and a leading company in therapeutic devices to treat retinal diseases.
Founded by David Fellows and Thomas Cavanagh, the company recently received a $37M investment in a venture round from Forbion Capital Partners. This investment will be used for Phase II of their year-long clinical trial (called OXU-001) to treat diabetic macular edema (DME), a serious retinal disease which, if gone untreated, can lead to blindness. 
The OXU-001 program will include the use of Oxuspheres, a drug-containing biodegradable polymer system that helps treat eye diseases by performing small spaces in the eye. It can be applied through various ocular administration routes: suprachoroidal space (space between the sclera and choroid), intravitreal, supraciliary (over the eyebrow), and topical. In addition, this program will utilize its developed medical device called Oxumulis, a semi-automated ocular administration device for retinal treatment. 
ZygoFix is another medical device startup from Israel, known for its medical device called zLOCK — a 3D-printed, screwless implant which serves as an alternative to painful spinal fusion surgery.
Founded by medical device entrepreneurs Uri Arnin and Yizhar Floman, ZygoFix raised $2M in seed funding from Trendlines Group, Agriline, Israel Innovation Authority, and other private investors in March 2021. The investment will be used for clinical studies, improvement of implant tools, and regulatory clearance. What makes the device unique is its bendable features that emulate various joint shapes. 
The first clinical case of zLOCK implant was conducted in only 30 minutes. According to Dr. Lior Merom, the specialist who handled the first procedure, zLOCK is an attractive solution for the stabilization of a spinal motion segment. The stabilization is achieved because zLOCK adapts to the joint's changing geometry. The company aims to fulfill its mission in developing technologies for spinal stability and, because of their zLOCK innovation, ZygoFix was awarded as one of the winners in the 2019 MassChallenge startup competition. 
100Plus is a US-based medical device startup that created remote patient devices to monitor various conditions such as heart disease, blood pressure, diabetes, and more. 
The company raised $25M from a seed round in March 2021 from investors, George Roberts and Henry Kravis. With the investment, 100Plus will start the development of its AI tool which focuses on remote patient monitoring.
The company was founded in 2011 byLarry Stone and Ryan Howard. Larry Stone is a developer who fully designed the 100Plus web experience, and Ryan Howard is a social entrepreneur whose mission is to save lives through technology. 
This startup has a wide range of products, such as: blood pressure cuff, blood glucose monitor, digital weight scale, emergency watch, digital thermometer, and pulse oximeter. These products help the patient and physician to stay connected. Blood pressure cuff sends the actual reading from the patient to their physician, which will be used in consultations. In addition, 100Plus' digital scale helps physicians remotely monitor their patient's weight.
Senseonics is a US-based medical device startup that develops wearable glucose monitoring technology called the Eversense Continuous Glucose Monitoring (CGM) System. 
In January 2021, the company earned $115M from the offering of common stock and plans to use the startup funding for product and clinical development, working capital, and capital expenditures.
Senseonics' system uses the combination of a wearable sensor, transmitter, and mobile app to transmit glucose data straight to a patient's smartphone.
The company's President and Chief Executive Officer, Tim Goodnow, led the commercialization of Eversense CGM System in more than 15 countries. In August 2020, Senseonics partnered with Ascensia Diabetes Care in developing marketing strategies for their European Market. 
Neurent Medical is an Ireland-based medical device startup which manufactures non-surgical treatments for sino-nasal diseases. Its medical device, known as the NEUROMARK™ Rhinitis Neurolysis Therapy disrupts hyperactive parasympathetic nerves to cure chronic rhinitis.
In early 2021, Neurent Medical closed a $25M Series B financing round. The fund will help the company expand its clinical and commercial operations in preparation of promoting their product in the United States. 
The company was founded by Brian Shields, Ph.D., MBA, and David Townley, who have extensive experience in research and development in the medical device industry. Its technology can help up to 25% of Americans who suffer from chronic rhinitis and is a safer, more affordable rhinitis treatment with biofeedback monitoring features. Neurent Medical's mission is to provide a safe, effective, and comfortable solution to chronic rhinitis.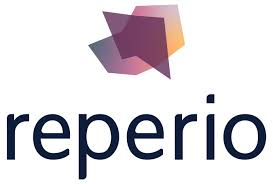 Reperio Health is a Portland, Oregon-based medical device startup founded by Travis Rush and Matt Wallington. The company developed an FDA-approved "health kit" that can be used to test various health metrics such as cholesterol, glucose, blood pressure, resting heart rate, and other important health indicators.   
This year, Reperio Health earned $6M in seed funding from the investors: Caduceus Capital Partners, Rogue Venture Partners, Liquid 2 Ventures, and G Ventures. 
The kit connects with a mobile device app that walks the users through the at-home screening process with the help of voiceovers, animation, and video. The app also has a function to analyze the test results and provide suggestions for the patient (i.e. improvement of lifestyle, possible doctor consultation, etc.). To make it more convenient for the users, the company ships the kits directly to their homes.
TytoCare is a medical device startup located in New York, United States, which focuses on developing on-demand remote medical examinations. 
It was founded in 2012 by Dedi Gilad and Ofer Tzadik, who wanted to develop on-demand, remote medical examinations. TytoCare's latest medical device venture round, worth $100M, was raised in March 2021 in a Series D round. 
This medical device startup funding will be used to expand the availability of TytoCare's products throughout the United States, Europe, and Asia. At the start of the pandemic, the company gained major partnerships with hospitals, insurers, and health organizations. 
TytoCare's technology connects patients and clinicians, and provides better virtual home examination and diagnosis solutions. With the TytoHome kit, patients can monitor their vital signs using exam cameras and thermometer, otoscope adaptor (for the ears), stethoscope adaptor (for heart and lung sounds), tongue depressor adaptor (throat), and the TytoApp. Patients can receive accurate diagnoses from a doctor, from the comfort of their home.
Truvian is a San Diego-based medical device startup that manufactures benchtop blood analyzers — which combines clinical chemistry, immunoassay, and hematology. This technology is commonly used in off-site laboratories. 
In February 2021, the company raised $105M in Series C funding. The investors include 7wireVentures managing partner and Livongo founder, Glen Tullman, former Walgreens Boots Alliance CEO, Greg Wasson, and Wittington Ventures Partner Megh Gupta. Truvian will use this funding to obtain an FDA clearance and CLIA certification which allows their blood-testing system to be used in retail and point-of-care settings.
From a small sample of blood, the Truvian Automated Benchtop Blood Testing System can provide lab-accurate results in just 20 minutes. The results will be transmitted from a lab through a secure digital platform, making the process for receiving blood test results quick, accurate, and easy-to-understand. 
2021 Medical Device Funding Summary
The COVID-19 pandemic has changed almost everything for the healthcare industry and has drastically increased the demand for accessible and remote health services. Technology companies have rushed to fill the void and develop innovative solutions to today's most pressing problems. 
The venture investment community has also jumped on this opportunity, boosting their capital investment into the best and most innovative medical device startups. Medical device startups can also take advantage of non-dilutive funding sources such as NIH and NSF grants.  
With this, the global medical device market is expected to increase in size, meaning there will be no shortage of medical devices that will continuously improve the state of healthcare on a global scale. 
For larger medical device companies and startups alike, getting medical devices connected to a cloud has become a necessity to offer a competitive advantage and presents many benefits, including:
Remote patient monitoring
At-home care
Data analytics
Remote testing/diagnosis
Artificial intelligence
Some of the steepest challenges of getting a medical device connected is having the ability to meet the regulatory, quality, and technical needs to get a product on the market. Galen Data offers a fully-managed, configurable, and compliant cloud solution that collects and securely stores data.
Learn more: Watch our recent webinar on the venture capitalist perspective on the medical device industry.